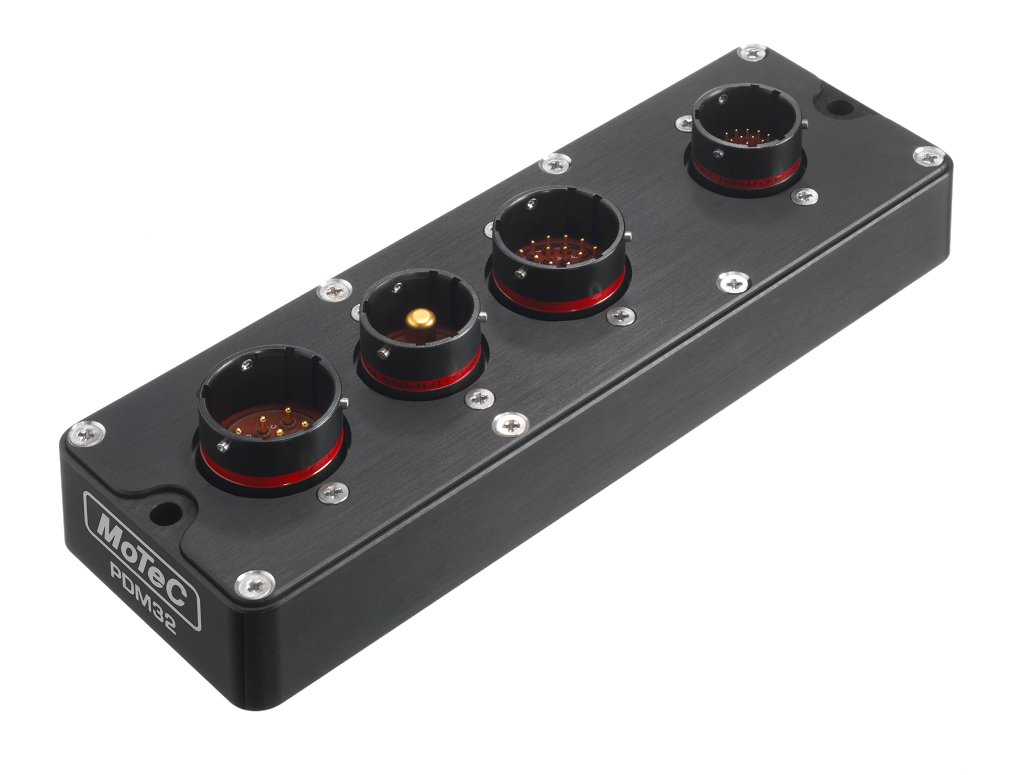 MoTeC PDM32
$4,785.00 ea
MoTeC's 32 output Power Distribution Module (PDM32) is designed to provide electronically switched power to the various electrical systems in the vehicle such as motors, lights and solenoids, and electronic devices such as ECUs and data acquisition systems.
The module replaces conventional relays, fuses and circuit breakers, simplifying wiring and reducing weight while increasing reliability.
An IP68 rated PDM32 can be ordered for applications exposed to extreme environmental conditions.
BASIC SPECIFICATIONS
Outputs
8 x 20 A outputs - 20 A continuous, 115 A transient (typical)

24 x 8 A outputs - 8 A continuous, 60 A transient (typical)
Inputs
Communications
Diagnostic information
Output current and voltages

Input voltages

Error status
Physical
Connectors

1 x 37 pin Autosport connector

1 x 26 pin Autosport connector

1 x 1 pin Autosport connector

1 x 8 pin Autosport connector

Case size 180 x 60 x 28 mm

Weight 405 grams

14100_pdm32_datasheet.pdf
(380kB)