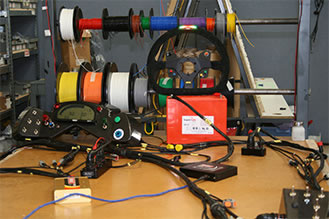 GR Motorsport Electrics - a leading wiring harness manufacturer and connector supplier in Australia
At GR Motorsport Electrics we have over 25 years experience in the design, manufacture and installation of wiring harnesses and associated systems. We are a small, dedicated team of people who can provide a cost effective, reliable system. Our years of experience include wiring looms and electronics for V8 Supercars, Volvo Polestar Racing and Nissan Motorsport. Unlike other connector shops, we use the products we recommend and sell.
Due to a very high workload we only have M800 and M84 cut to fit looms available. Normal production will begin again in April.