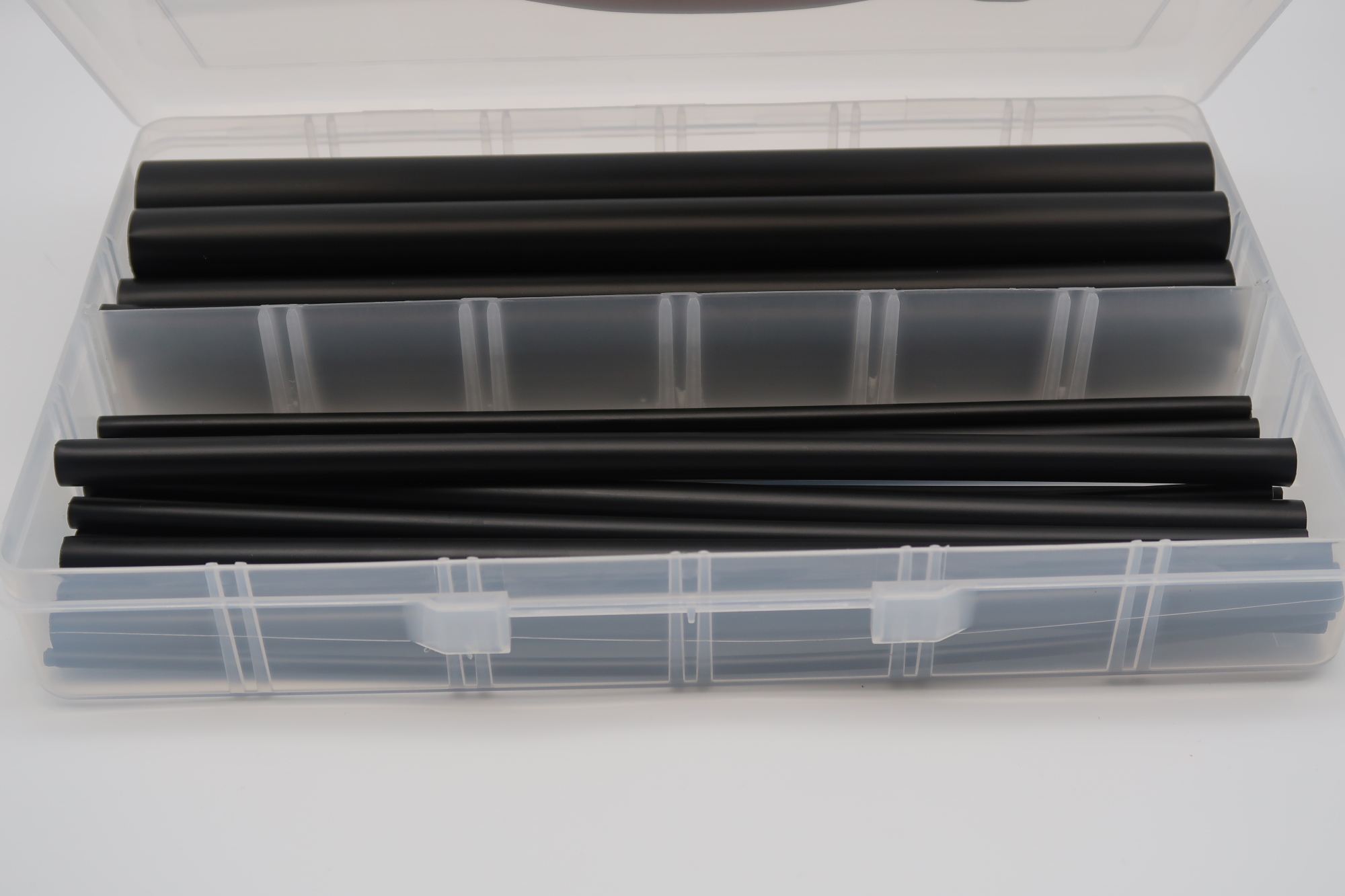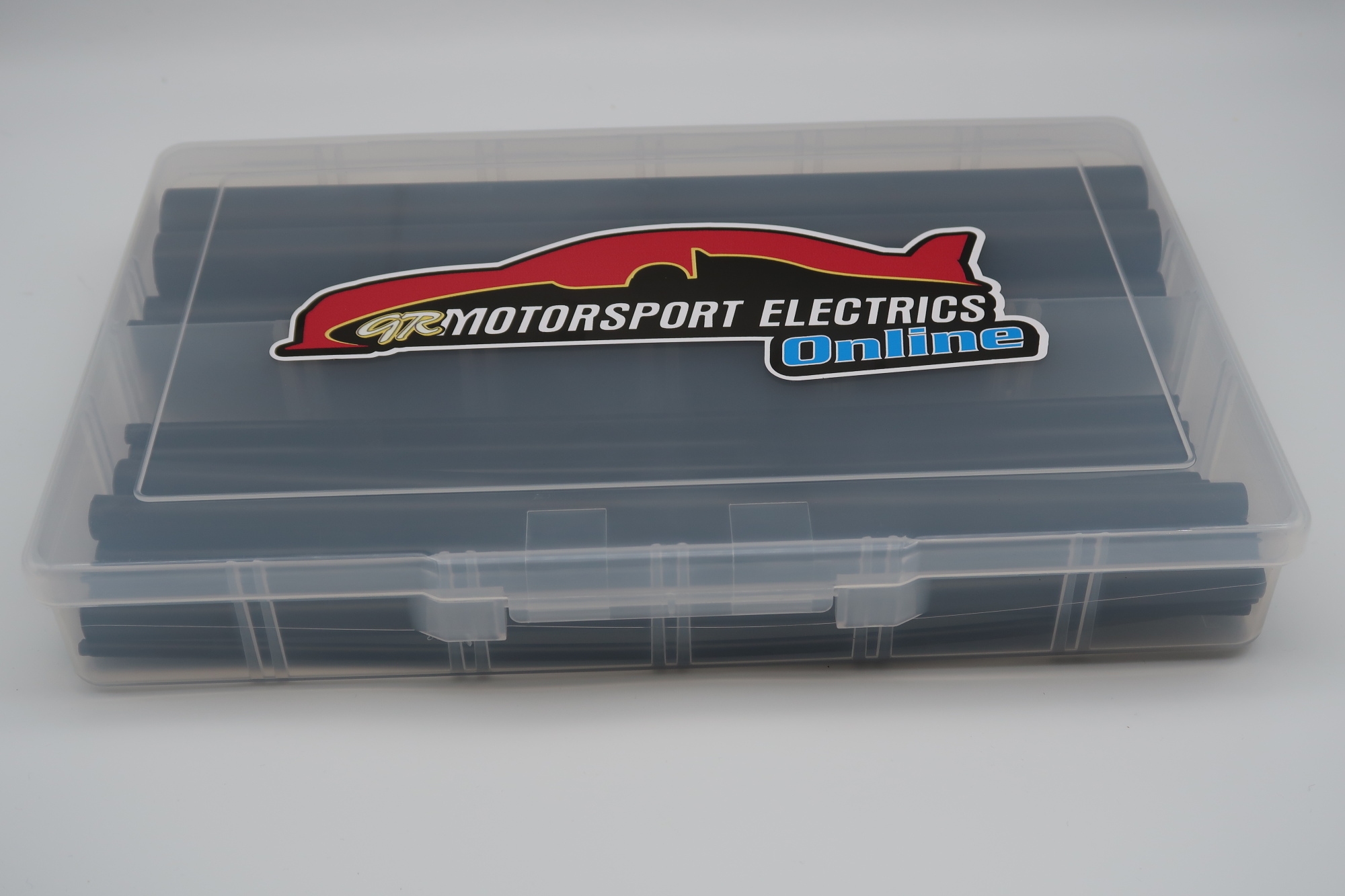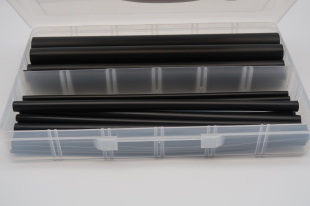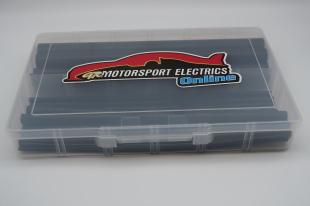 RAYCHEM SCL GLUE LINED PRO KIT (1/8"-3/4")
$80.00 ea
1.2 metre lengths of Raychem glue lined SCL cut to 300mm lengths in the following sizes 1/8", 3/16", 1/4", 3/8", 1/2" and 3/4".
Storage box included.
Shrink Ratio : 3:1
SCL is encapsulant-lined, heat- shrinkable tubing that provides moisture resistance, strain relief, and electrical insulation for electrical splices, terminations, breakouts, and mechanical connections.
SCL is constructed as a dual-wall tubing. The outer wall is a semirigid, crosslinked polyolefin, while the inner wall is a meltable polyolefin that flows with the application of heat.
Heating SCL shrinks the outer jacket and melts the inner "encapsulant" wall to flow and fill surface irregularities. While still hot, the tubing can be pinched and blocked to form a wire breakout. SCL provides a splash-resistant, moisture-resistant covering suitable for many applications. SCL also performs satisfactorily if briefly exposed to common solvents or chemicals.
The installed tubing provides rugged protection against abrasion, vibration, and flexing. A wide range of applications can be accommodated with only a few sizes of SCL tubing.